VOID WANDERER PRODUCTIONS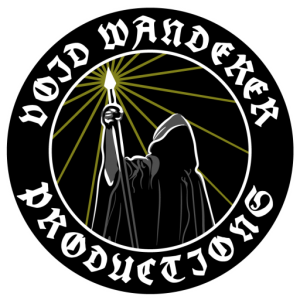 We are an independent label.
We started as a distro, but within one year we released our first items.
MISSION
Bringing quality and honest art. Mainly focused on the darkest aspect.
No fashion, no trends, no nonsense.
Quality above popularity!
DEMO SUBMISSION
Please send your music, along with a band picture, and a short band description.
By e-mail:
-We don't download! Send us a drive link. (hidden bandcamp, youtube or soundcloud are also an option.)
-You include a SHORT biography and a picture.
-DO NOT ZIP, RAR or ARCHIVES the files.
-Mail it to info@voidwanderer.com
By snailmail:
-Seek contact through the contact form.
Is your album, the thing we are lookning for?
-Its Black metal, Blackened crust or Black 'n roll.
-Its not yet released (also not available on bandcamp).
-NSBM? NO!
LABELS & DISTRIBUTIONS:
Trade:
Trades are always welcome. Just email us with your current list and we'll see if we can make a deal. We trade CD, Patches, Pins, Vinyl, Tape and Shirts.
Wholesale:
For any questions about our wholesale prices please send us an email
SHIPPING
We strive to ship all orders within three days after payment has been received. It may occur that orders will be shipped later than three days. Customer pays postage costs based on total package weight and location. These costs will be the lowest possible and standard shipping will be used. Please email us at info@voidwanderer.com if you are interested in a different shipping method or Track & Trace (this will affect shipping costs).
We recommend sending everything with tracking, we leave the choice with the customer. However, our responsibility ceases upon delivery of the package to the appropriate postal agency if the customer has chosen not to purchase tracking.
RETURN/REFUND POLICY
All items, excluding clothing, cannot be returned unless they are defective. Clothing items can be exchanged for a different size, but customer is responsible for all shipping costs. No items can be returned without first obtaining a Return Authorization. Please email info@voidwanderer.com to obtain authorization. If you have any questions regarding our return policy, please mail us before placing an order.
PRIVACY POLICY
Void Wanderer Productions will never sell or distribute any customer information. All information is kept private and will only be used to complete orders. We respect the privacy of our customers.